Local Meetings
Posted on
Fri, January 13, 2017 09:13:15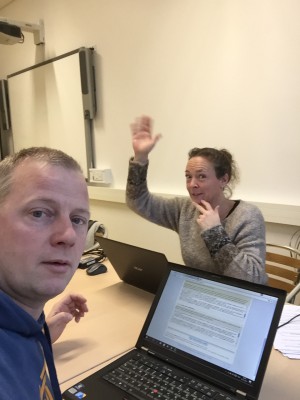 Nicoline and Christian are working on new applications for 2018-19.
Comments(1)

https://letsdoit-dk.exchangesforall.eu/?p=26
work on "Stop Climate Changes"
Posted on
Thu, November 03, 2016 10:37:22
Hello all.
Some of you asked me to up-load the power-point slides.
Feel free to use, edit and add :o)

Besides, – some of you might find this link useful:
Thank you all for 3 wonderful and constructive working days in Nykøbing Falster.
Best regards
Christian
Comments(0)

https://letsdoit-dk.exchangesforall.eu/?p=31